We're so excited to introduce you to our newest staff members!  Their expertise and fresh new ideas have already energized us and our efforts to fulfill our mission.
Abby Beck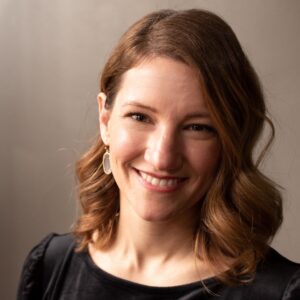 Abby Beck is the Senior Advancement Officer for The Conservation Foundation. Abby holds a bachelor's in business administration from University of Illinois and a master's in environmental science from the University of Nevada Las Vegas. Concerned with urban sprawl's effects on communities, Abby returned home after graduate school and put her education to work first as an appointed member of the Batavia Environmental Commission and now as an elected member of Batavia's City Council. She also brings a background in event planning and corporate communications to The Conservation Foundation.
Abby, a fifth generation Batavian, can often be seen around town on her Dutch-style cargo bike with her husband, Jeff, and their three boys; Logan, Elliott and Theodore.
You can reach Abby at [email protected].
Cass Hatzfeld
Cass Hatzfeld has joined us as Volunteer Coordinator for The Conservation Foundation.  Cass's interest and passion for being outside sprouted at an early age. Cass remembers spending her early days outdoors with family and friends in a small town in New Jersey, and special vacations at the beach. She was fortunate to foster this love of the environment and earned her B.S. in Environmental Science at Loyola University Chicago.
Before moving to Oswego in 2015, Cass spent seven years in Chicago working with a team to develop the Volunteer Program in the Forest Preserves of Cook County, the largest urban forest preserve in the country. She has over ten years of experience getting volunteers active and involved in the green spaces around them. Cass is energetic about volunteering and committed to nature. She believes a strong volunteer program is a fantastic way to connect people with the environment and their community and can also build a lifelong tie to an organization.
As an active mother of three adventurous boys, Cass gets to witness the power of nature every day!
You can reach Cass at [email protected].
Sam Kilgore
Sam Kilgore is the Land Stewardship Manager and Native Plant Specialist for The Conservation Foundation. He earned his B.S. in Biology from Aurora University and his M.S. in Plant Biology and Conservation from Northwestern University and The Chicago Botanic Garden. Sam's background is in hands-on habitat restoration focusing specifically on native plant reintroductions and invasive species management.
At The Conservation Foundation, Sam currently works with Jennifer Hammer on the management of several high quality natural areas in the Chicagoland region, including Dayton Bluffs Preserve and O'Hara Woods Preserve.
Sam lives in Oswego with his wife Kailey and his son Miles. In his free time, Sam enjoys cooking, hiking, fishing, and botanizing.
You can reach Sam at [email protected].